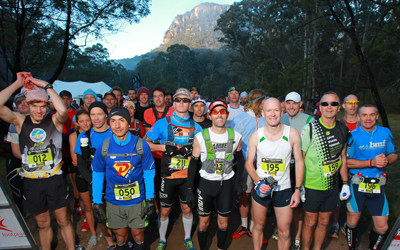 Marathon
42.2km of ultimate trail running. From the challenge of Pipeline Track to the glory of the Glow Worm Tunnel. A superb running experience. This is one of the toughest Trail Marathons in the country. Be sure to check out the course profile beforehand.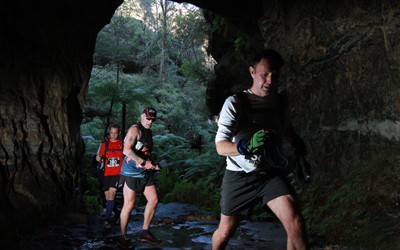 Half Marathon
The most amazing Half Marathon experience in Australia – taking runners through the spectacular Glow Worm Tunnel. The terrain is challenging and exciting as you negotiate small trails that lead to the Glow Worm Tunnel. A quick 10km downhill on the way back!

Mystery Mountain Dash
Across the Wolgan River is the imposing Mystery Mountain – rising from the river bed straight up….there is a rough trail to the top…. its rocky, tough and challenging. Its 370m elevation gain over just 980m…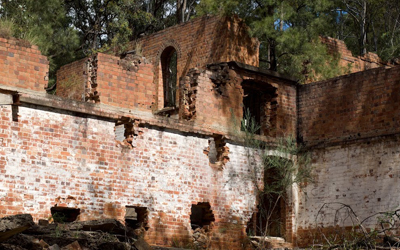 Ted English Bolt
Wednesday 3rd April 1907, records show that police at Newnes apprehended a man named Ted English, who was running through the bush stark naked, A 6km fun run through the industrial ruins of Newnes honouring Ted and his pioneering trailrunning spirit.
Kids, families and walkers are also welcome, more info can be found at the website: www.glowwormtrail.com